Software for events and entertainment
We create software to client requrements to achieve stunning experiences. Such apps can include several amazing features and can be deployed to several platforms to run in set up required by clients.
Software Features
Face detection / recognition
Augmented reality
Movement detection
Virtual reality
Green screen keying
Video playback
Video recording
Platforms
Desktop applications Mac, Windows, Linux
Android phones and tablets
iOS phones and tablets
Windows 10 universal platform
Web based apps
XBox
Play station
Your applications or games will get top quality 3D content you can imagine whether it is standard app or app including Augmented or Virtual reality.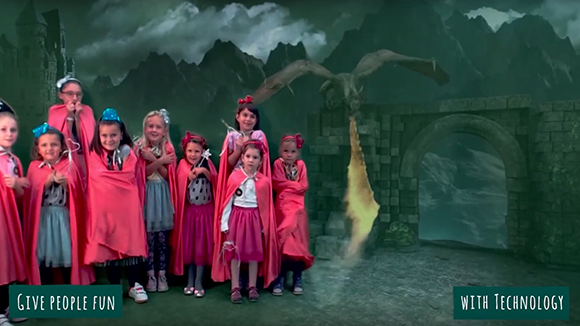 Green Screen Application
Entertainment application that combines live video feed from installed camera with fairy tail. Resulting video of children is recorded and sent to server to share and give away to visitors.
features
green screen keying
combined video in real time to present on TV
recording of combined video
ability to share result with visitors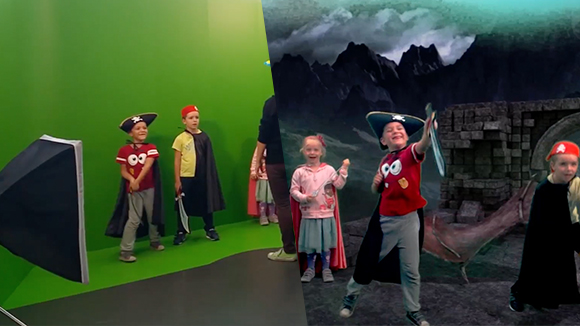 Movie Star studio
Using face detection, real time camera picture morphing and masking techniques creates impressive real time studio for creating perfect Movie Star from user.
features
Real time face recognition and tracking in camera video
Adding effects to make funny faces
Adding masking items by user choice
Make a picture of your creation and share it on social channels.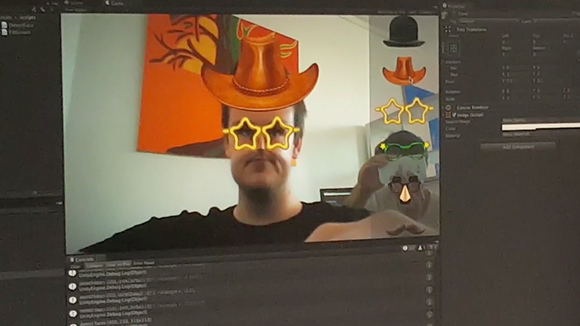 Dancing for fun
Live camera video feed can be extended by virtual content of any kind. Whether it is prerendered video with characters or even 3D characters that respond to its surrounding in real time. Imagination is endless.
features
keying 3D contents inside camera video in real time
recording resuliting combined video
ability to share recording with visitors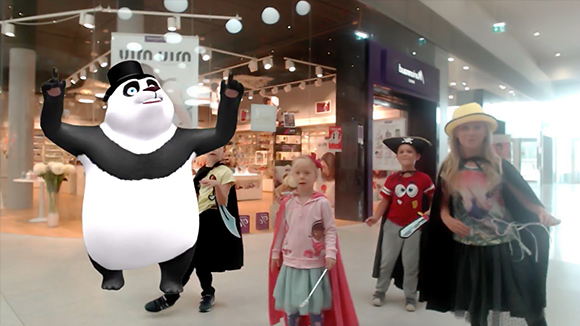 Pilot - Controller Game
Cooperative game where 2 players can see own screen. One acts as controller and must give correct guide to other player (pilot) to safely land airplane using joystick.
Features
split screen. rendering 2 different graphics in same application
Joystick controlled airplane
3 difficulties
Windows and Mac support